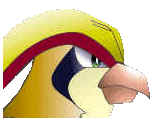 Ongoing stories
        - by, Pijoto
Search for the albino Charizard
- by, Pijoto
        - by, Andrew Dice
        - by, Ash's #1 Fan
        - by, BigRai
        - by, Dougbug322
        - by, Eric "Psyke" Jeffus
        - by, Gyarados75
        - by, Jesus Freak
        - by, LugiaMaster
        - by, Matt Hone
        - by, MDude
        - by, Mega Arcanine
MECHAMON: A NEW ERA
        - by, Mirager
        - by, Ryan Davis
        - by, STRIFEvLEONHART
Akira and the mystic poké adv.
        - by, Zapdos86
        - by, Zeth Raltier
Mini-series
        - by, Pijoto
        - by, cchhcc
        - by, Pikachu Chick
- by, Zach
One-shots
        - by, Pijoto
        - by, Eric "Psyke" Jeffus
A Pokémon site where I can show the world, the fanfics I've written.  ~~> https://pijoto.tripod.com/pijotostories/main.html
---
Submit a fic / News Archive / Previous Polls / Editorials / Links / About Pijoto



Affiliates

My Button
Topsites
Networks
Misc. Stuff
Looks best on 800x600 res. Windows 98 &

Netscape 4.7 or IE 5.0
| | |
| --- | --- |
| October 25, 2000 | Updated by: Dragonfree |
Okay so I haven't been here in awhile because of school , school, more school, work, my growing addiction to viewing anime (especially Robotech), laziness, lack of motivation, finger cramps, writer's block, lack of creativity, and still even more school -_-;;
*sigh*
Every site goes through a slow period at one time or another, a time where the web keeper gets tired of maintaining a site, feels that no one appreciates what they do, thus a lack of motivation, or just plain laziness... This is just one of those... It's not like I'm ready to do away with this site entirely... really...
Enough with ranting, now to some updates, people actually still submit stories to this site o_O;; Nothing from me though. Dougbug322 has completed a Halloween special and chapters 31-35 of PokeMadness. Ryan Davies completed chapter 4 to The Adventures of Ryan Davis. A new series submitted by Ash's #1 Fan, called Love at a Carnival has been started with Part 1 done. Also Fire Poke Mistress, submitted New Horizons by posting it on the Chaos Board, I would create a page for it, but I haven't heard from her since, and I dun feel like creating a new page for a story that might not be updated again... To bad it seemed like a good start too...you can read the story by clicking here.
| | |
| --- | --- |
| September 29, 2000 | Updated by: fencer farfetched |
Just when you thought I was dead in some gutter, I've come back to update :P Oi, it seems that only Dougbug322 is actually writing anything, he's finished chapter 28-30 of PokeMadness. Ryan Davies completed Chapter 3 of "The adventures of Ryan Davies", thaz pretty much it ~_~ Like I said before, I'm really getting bogged down by school, that's why I haven't been doing anything lately -_-;; Besides, all of you out there shouldn't be going online as much either, go study or something :P If you constantly visit this site day after day, and get disappointed day after day at the lack of updates and such... Visit the Chaos Board I'm there nearly everyday, because I can always squeeze in a hour a day to go online and post... I'm starting to think the name "Chaos Board" is helluva intimidating name, if you think so yourself... then say so, if enough people want it changed then I'll go discuss this with the board members... Sooner or later I'll set up a poll conscerning the lack of activity on the messge board, *sigh* I really wanted this to work out, but the board is dying a slow and painful death -_-;;
| | |
| --- | --- |
| September 12, 2000 | Updated by: violet charizard |
New series called The Adventures Of Ryan Davies, by Ryan Davies has been started. Plus Dougbug322 has updated his story PokeMadness with chapters 25-27. BigRai, has also started writing a new series called The Inferno Saga, you can read the story that's posted on the message board by clicking here. You can also read the start of Chapter 5 of MDudes story Mew2B, that's posted on the Chaos Board.
| | |
| --- | --- |
| September 4, 2000 | Updated by: albino charizard |
Nunthin much to update today, besides Dugbug322 completing episodes 22-24 and a fourth movie special... If your looking for something to do, you could always pass the time by replying and making up mind numbing topics in the Chaos Board :P You could usually find me there everyday, then again you may ask me why I don't spend the time updating my site more often, rather then messing around in a message board... My response would be ~_~ I'm known for my extreme laziness so sue me... One more thing I'd like to point out, several members of the message board has been participating in an awesome interactive story, titled "Dragon Dreams", you could check out the story by clicking here.